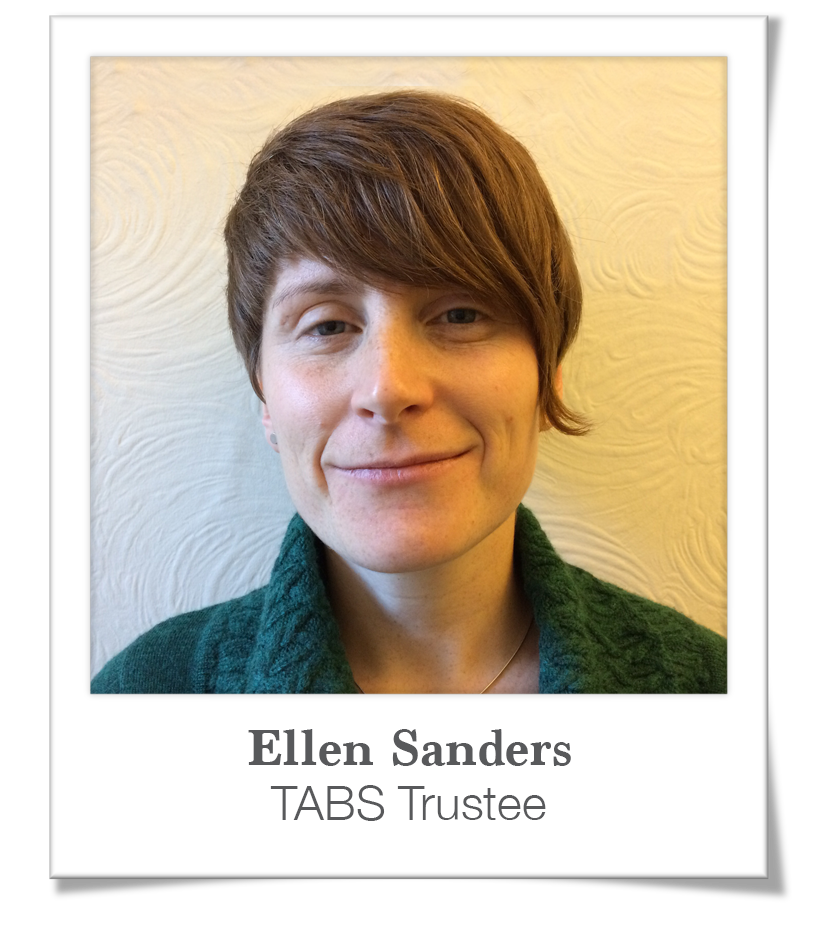 Ellen Sanders : TABS Trustee
Ellen Sanders first went to Africa during her GAP year as an 18 year old. She lived and volunteered at a special school for children with Cerebral Palsy near Cape Town in South Africa and the experience has fundimentally shaped her life. She graduated from Gloucestershire University in 2004 with a BSc Honours degree in Psychology and remained in Gloucestershire when she secured a position as a Connexions advisor.
Ellen's past
For the last 11 years she has been working within Youth Support Services supporting vulnerable young people in the county with a specific focus on Education, Training and Employment. Ellen is the Young Persons lead on the TABS board and organises and plans the recruitment of Young People for the trips. She has also had her head shaved, thrown herself out of plane, and worn various silly costumes all in aid of raising funds for TABS.
Ellen's outlook
Ellen believes that everyone should have access to life changing opportunities (as she did) in order to appreciate what is available in the Western World, to make the most out of life.