TABS Kenya trustees
All the work we do in TABS Kenya is lead and directed by our Kenyan partners – TABS Kenya. This is our sister charity on the ground in Kenya and the board is made up of 3 of the most inspirational people we know. Luke, George and Simon already worked tirelessly in other communities and on other projects before we came together as a team.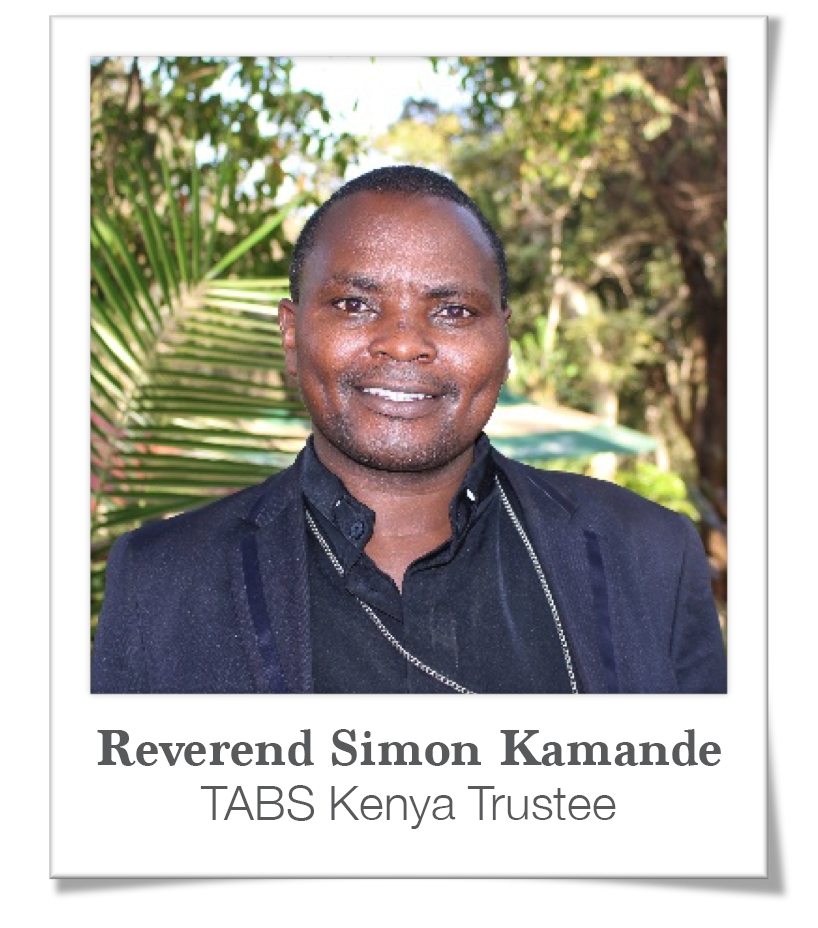 Reverend Simon Kamande is a Vicar for a large parish in Nairobi and is the Secretary and Trustee of TABS Kenya. He spent time studying with LMI (Logos Ministries International) in Belfast and has known Kath Farmer for some years through links with LMI. He has been a trustee since the charity was registered as an NGO in 2009, has a great sense of humour and back catalogue of bad jokes.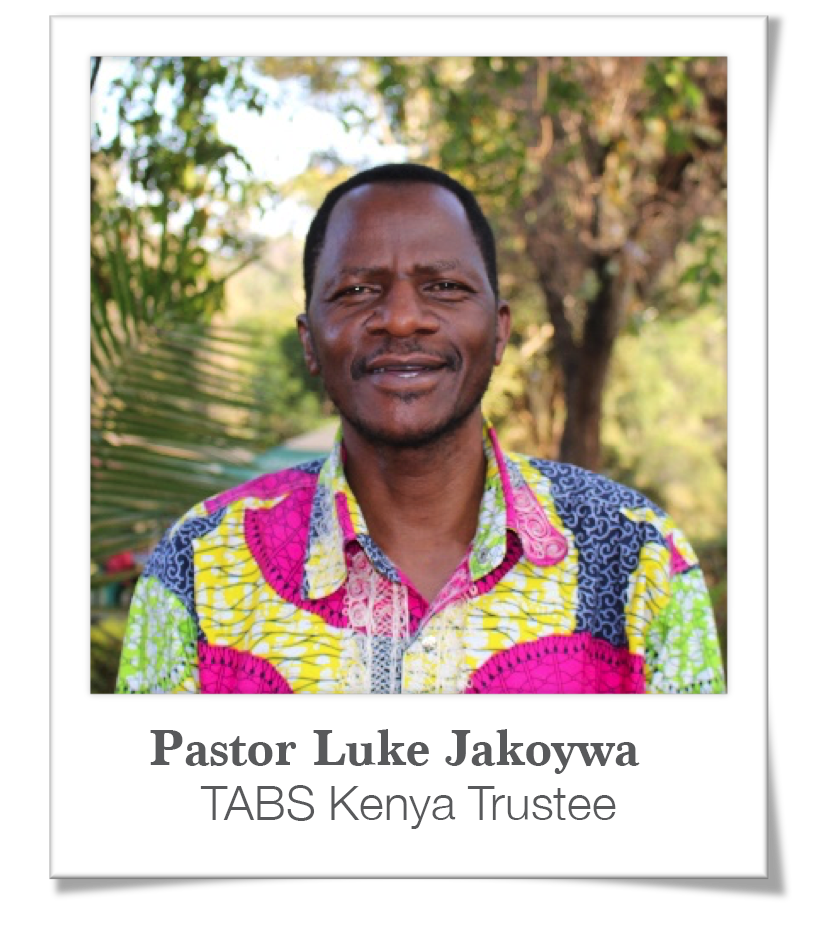 Luke Jakoywa is a Pastor and the founder and head of Sheepcare community project in the slum of Kayole in Nairobi. He is a very proactive and enterprising individual and has been a supporter of TABS form the very beginning. Rachel Sanders first met him in 2002 on her first trip to Kenya and they have developed a close faith based working relationship ever since. He has overseen the development of the project in Kayole from a tin shack to a large community service, educating children in both primary and secondary education as well as providing support to families in the slum. Luke is the Chair of TABS Kenya.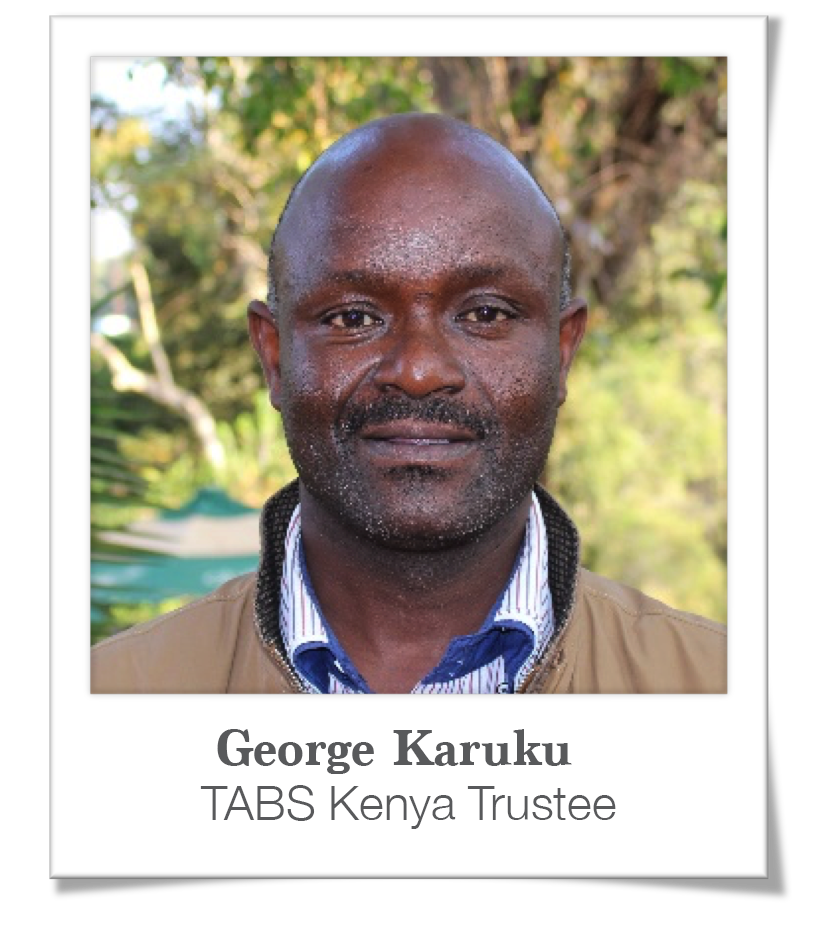 George Karuku is the managing director of Steenbok Safari's who provide Safari services in Kenya, Uganda and Tanzania. He is also an elder of his Church in Ruiru outside of Thika. We first met George when he provided the transport and drivers for our volunteer trip in 2009, he was so interested in TABS and what we are doing in the Kiandutu that he quickly became a friend and great supporter of the Charity and is now the a trustee and Treasurer of TABS Kenya. George oversees the coordination of our volunteer and monitoring trips and provides us with safe travel and transport.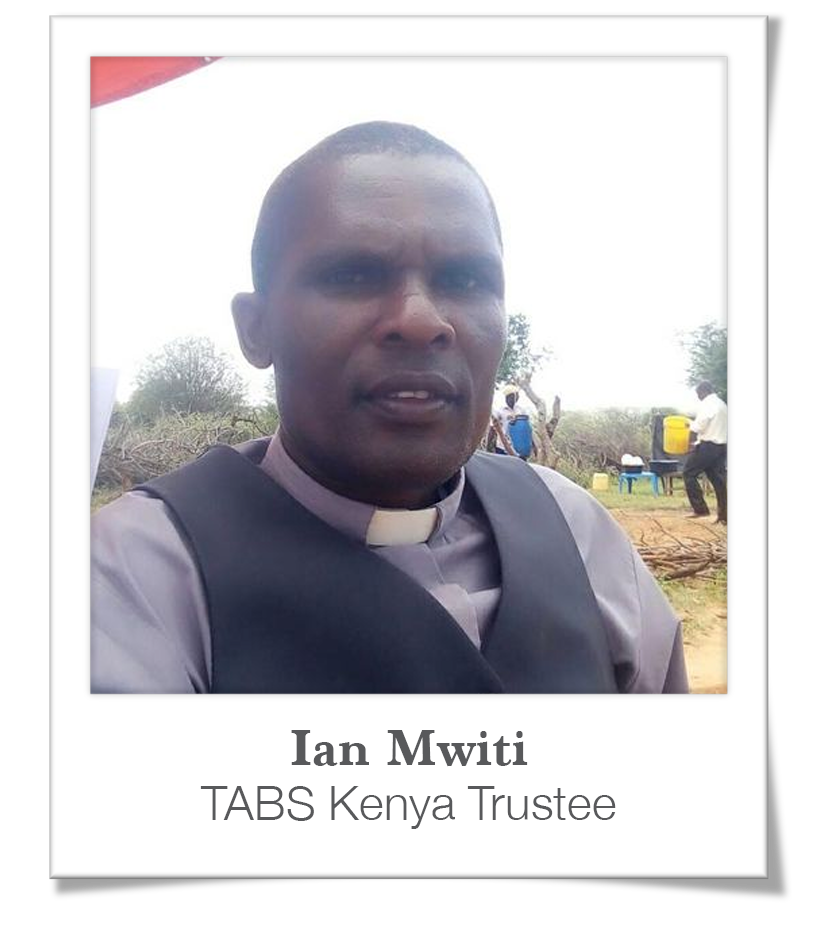 Ian has been a faithful supporter and partner of TABS since the very beginning, in various guises. He started as a trainee Pastor with Vision and Victory Church who we share the project in Kiandutu with and he later moved into the role of project manager given his links within the community and his enthusiasm for making a difference.
Ian is a busy man, and is now a Reverend for Vision and Victory and continues his long partnership with TABS as a Trustee of our sister charity TABS Kenya.
Head teacher : Alice
This is our new Head Teacher Alice. She has been with the project form the very beginning. There is no better example of devotion to your community than Alice.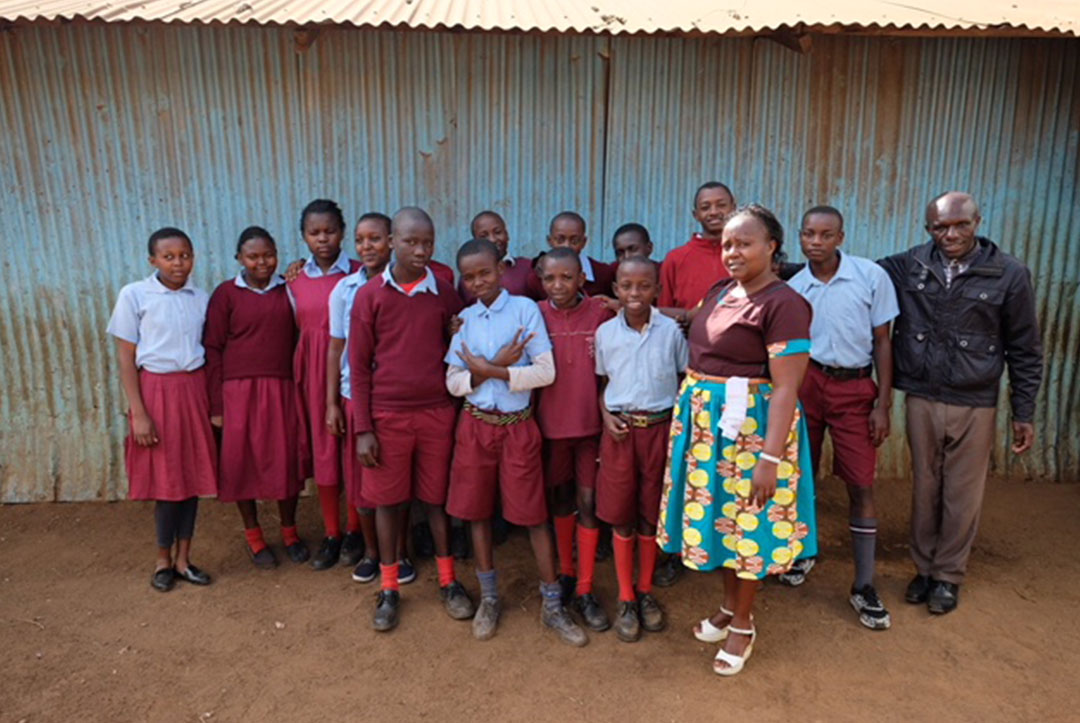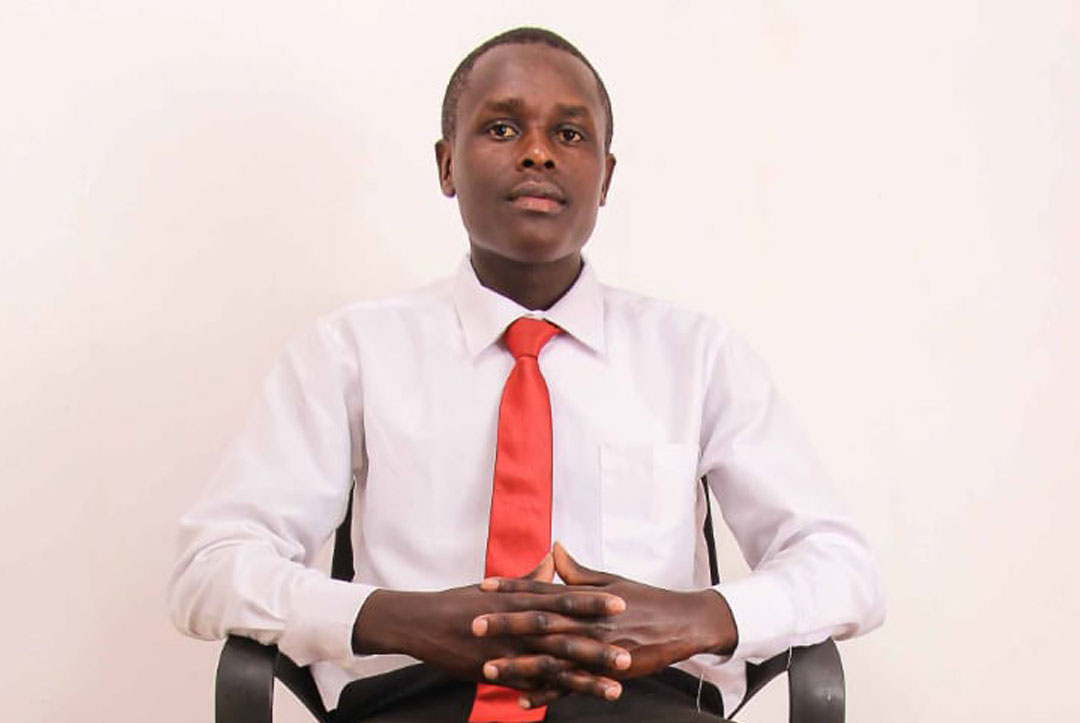 Moses Njoroge Nganga
Moses is a Project Development Worker funded for two years through a generous gift from Emmanuel Church Bridlington.
Moses is an Economic Graduate from Kenya University and has settled in well with other team members. He is currently exploring funding and other local opportunities to raise funds to support the work of social enterprise within the project.
Our aim is to enable the project to create business enterprises to support sustainability and generate income while also giving students training opportunities within the project. Alice and Moses make an incredible team and we feel very blessed to have them working for the project.
Here is our amazing teaching team at the school
Moses with Teachers Faith, Elizabeth, Caroline, Cynthia, Jacinta, Bernard, Faith K, Edwin, Timothy, David, Paster Patric and Headteacher Alice in the front.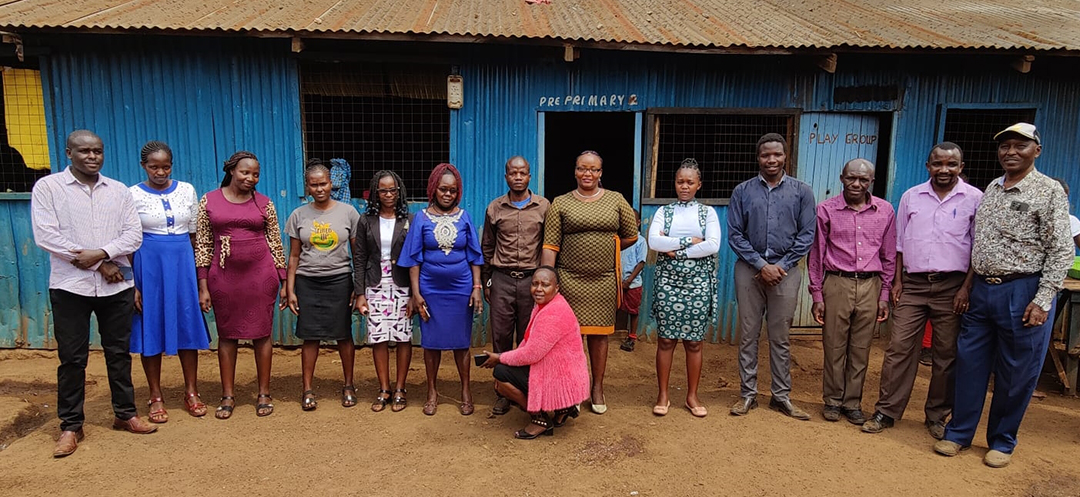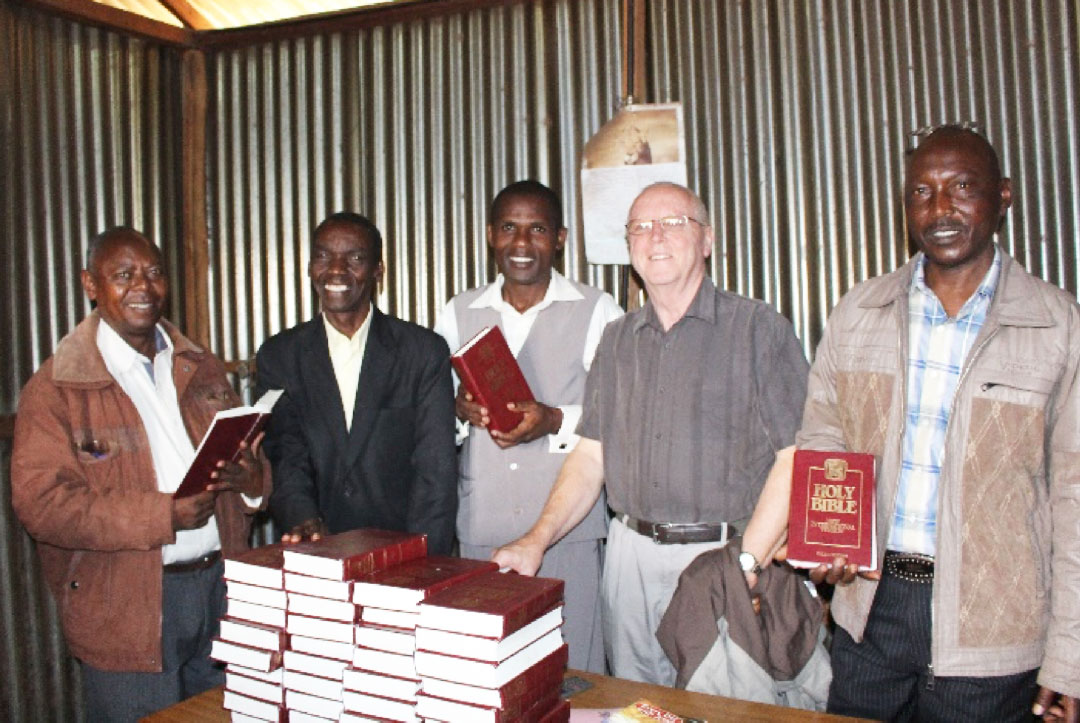 Giving out bibles we bought over from the UK
The two gentlemen on the left are from the Vision and Victory church who are a local church also supporting the project. In the middle is our school manger Ian Mwiti, next to him Terry Falmer from All Saints Church in Bedworth were the bibles came from and on the far right is Patrick the Pastor and care taker for the school.
The most important people
The most important people, the cooks Lucy and Florence. No one can learn on an empty stomach.