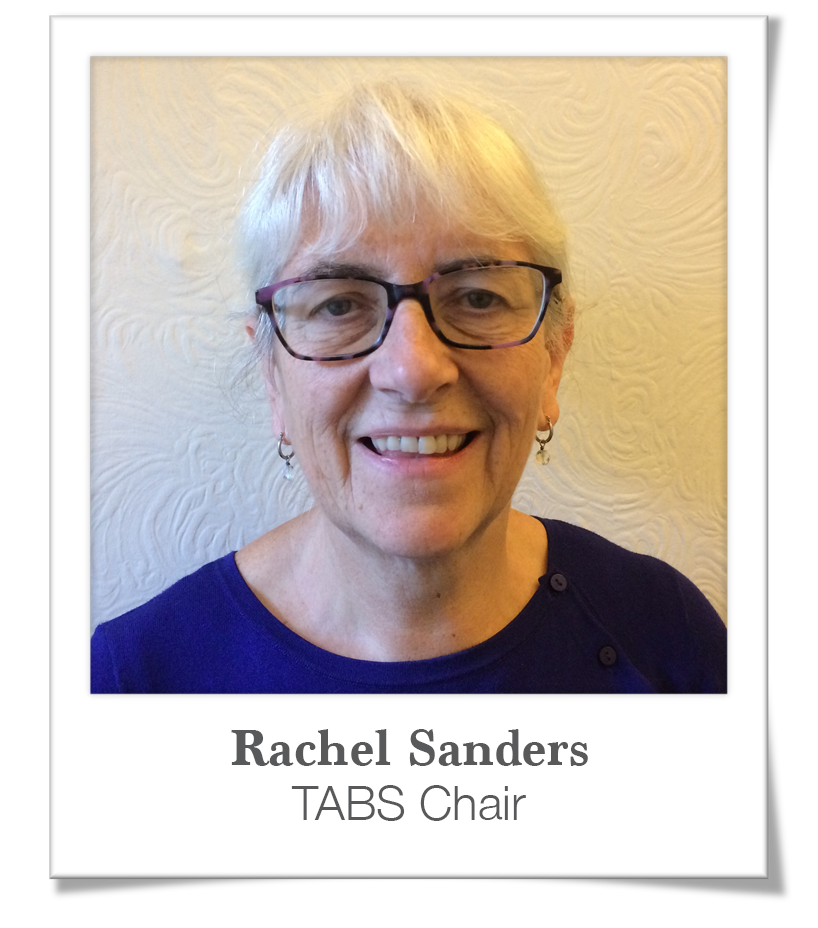 Rachel Sanders : TABS Chair
Rachel Sanders lives in Bristol and has a first class Psychology degree through the Open University and a Masters in Social work from Exeter University. As a registered social worker she has worked with children and families in need for a significant part of her career. For many years she worked for a homeless charity  providing accommodation and support for individuals and families who for whatever reason have found themselves in need. Prior to her retirement in 2017 she returned to working with children & families in child protection. Rachel has always been active in her church life and is very committed to supporting the communities in which she lives.
Rachel's past and future with TABS International
She travelled to Kenya in 2002 with a group of people from various churches in Devon to visit a number of community projects working in both rural and urban settings. Moved by the work of these projects, she set up, with the help of several other like-minded people, the TABS International charity of which she is Chair. No one could have predicted the outcome of this involvement. To see the Project in Kiandutu grow from one small tin shack, supporting orphans in the slum, into a full primary school and linked support resources has not been easy. But the joy of working with our Kenyan partners, Friends of TABS, local churches and others has been so fruitful. Rachel has also led volunteer trips whereby young people from the UK who have experienced homelessness and disadvantage have the opportunity to travel to the projects in Kenya and can develop skills, confidence and a greater understanding of the wider world by giving their time and effort. We refuse to stand still and continue to develop initiatives that develop our vision of supporting people to achieve their potential.