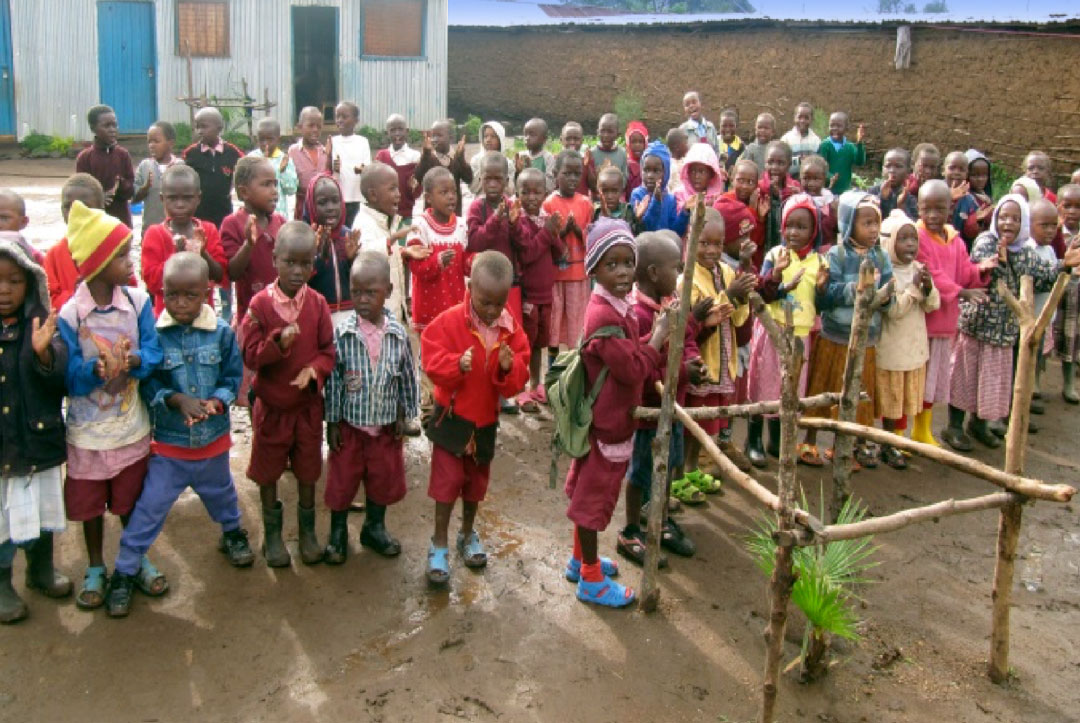 Achievements to date
What we have achieved to date has been amazing, we have focused much of our efforts in one particular slum called Kiandutu in Thika. We have developed a school that now has 400 children and growing year on year. Not only are children being educated for the first time but every child receives a free school lunch – crucial for families who are living on the bread line and whose children often go hungry.
Working at grass roots level developing partnerships with the creation of TABS Kenya
We have also worked with our Kenyan partners to register a sister charity to TABS International. TABS Kenya now has Kenyan trustees registered as a Kenyan charity. TABS Kenya lead on taking forward our vision for TABS in Kenya, expanding the work and developing new partnerships. We feel it's vital to be working through people on the ground, living in the communities we are supporting. This ensures that whatever we develop is really meeting the needs of those communities.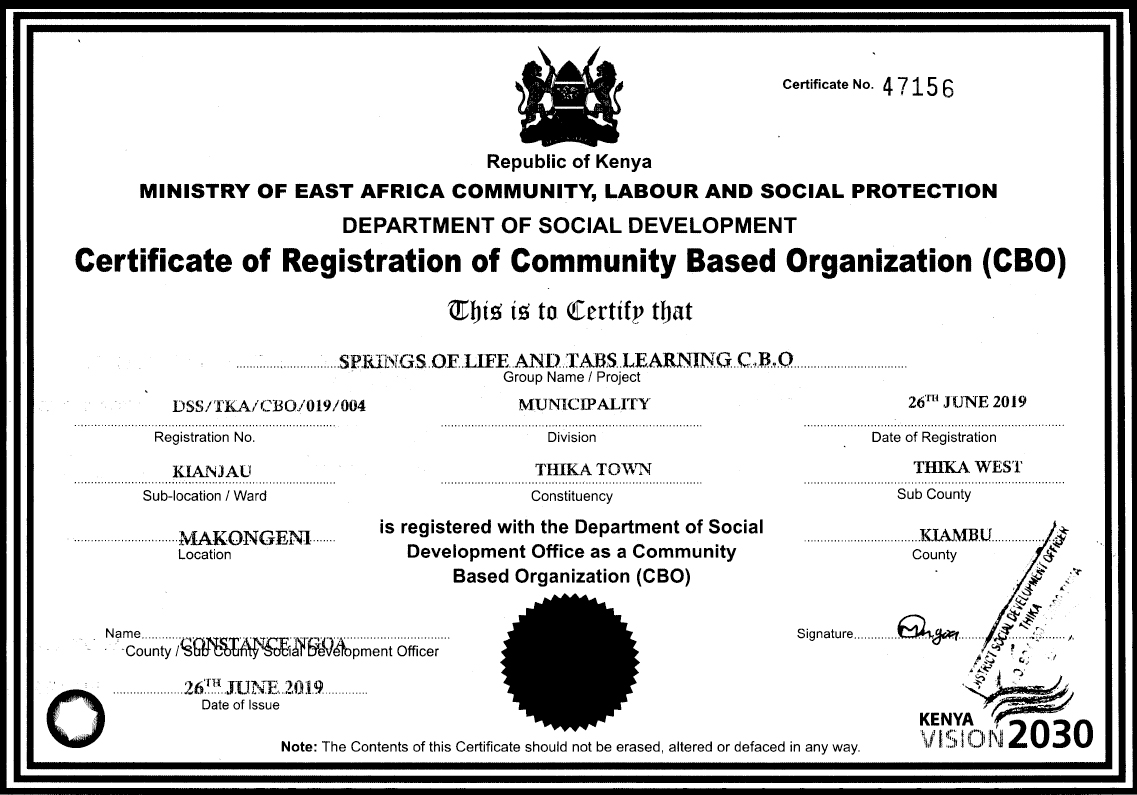 The springs our springs of life school has achieved CBO status!
This is such an achievement as we can now become an examination centre in our own right!
Some of the benefits for registration of springs of life as a community based organisation (CBO) include:
Enable the opening of school bank account that is; in the name of institution;
Help in finding funding both locally /internationally and even formation of partnership with other organisation with a similar goals;
Enable us to receive funds internally and or even donations in a more structured manner;
Greatly aid in other government processes that requires institution to have been registered with any relevant authority;
Improve our public reputation and sense of ownership by creating trust by the Society.
We are truly thankful to all our Friends of TABS both here in the UK and in Kenya for all of your hard work and support!
'IT TAKES A VILLAGE TO RAISE A CHILD'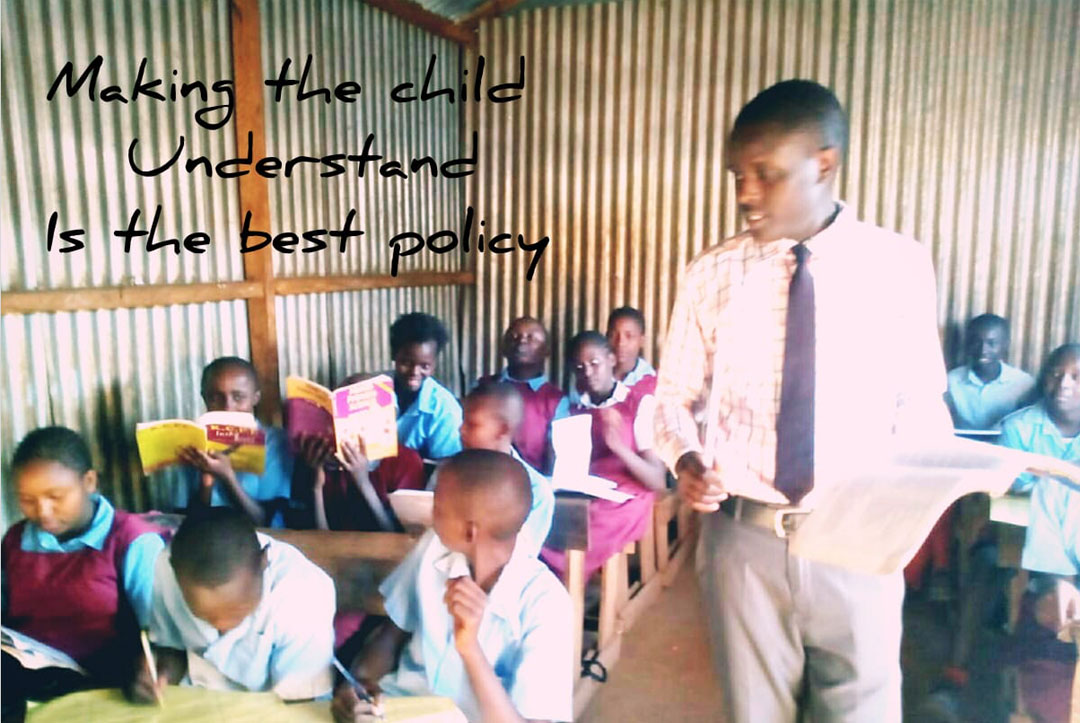 There is a saying that states 'it takes a village to raise a child' I now know that it takes several Friends of Tabs with various skills and abilities to enable 30 computers Gifted by Grace Academy in Coventry to Tabs International, to finally, finally!!! achieve the goal of  being delivered on 19th April 2021 to our school in Kiandutu, Thika Kenya, 7 months after the receipt of goods due to bureaucracy and form filling and finding the right Importer in Kenya.
With IT Support from Simon Danks, Trustee of Tools with a Mission along with local supporters, we have endured the stop start process knowing that it was for the long-term benefit of the school children in Kiandutu.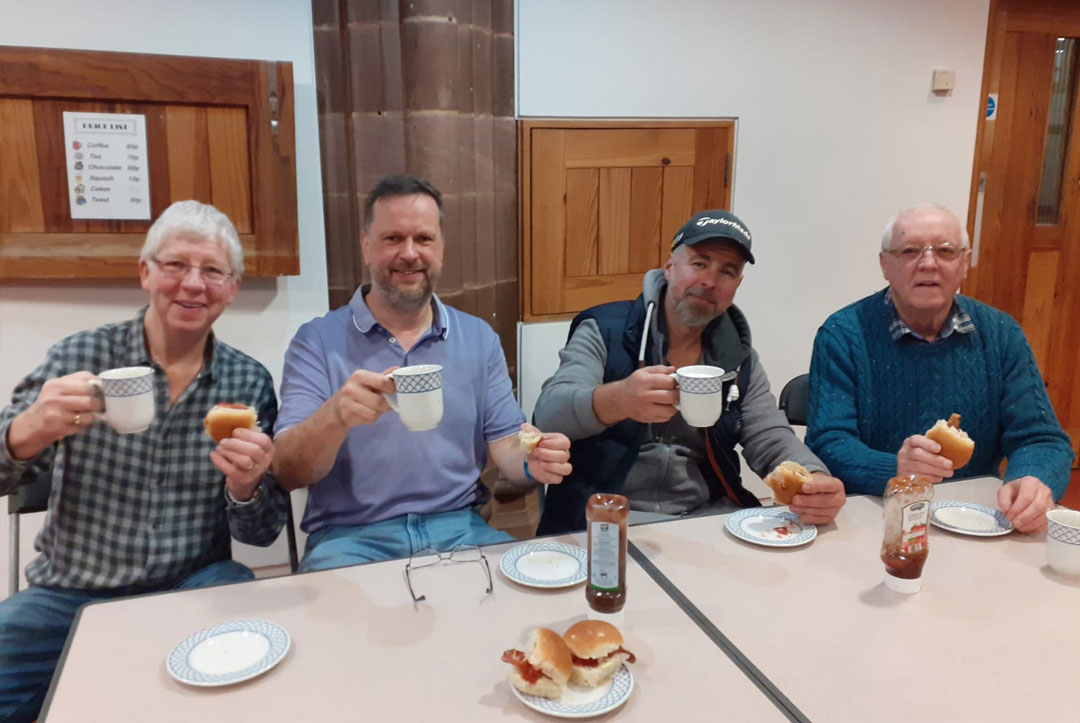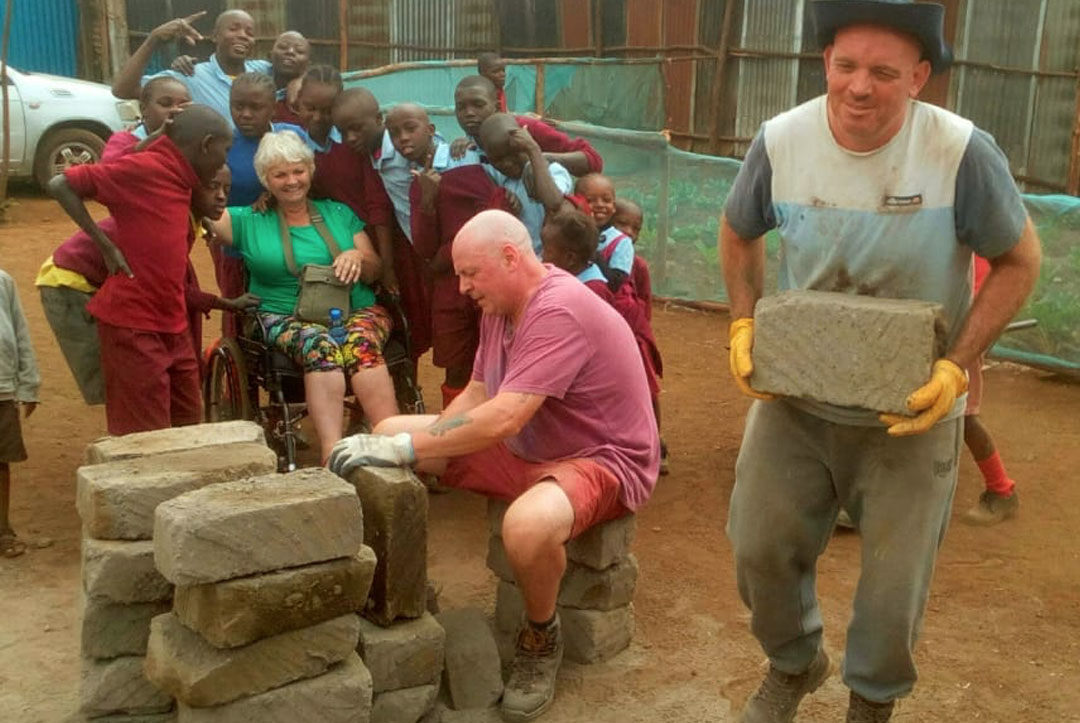 So, a huge THANK YOU to everyone who has helped in one way or another along the way, including our local Freight Forwarder Independent Freight International and our Tabs Kenyan Trustees, and Bedworth Parish Church.
Bless you all!
Kath Farmer
Tabs Trustee